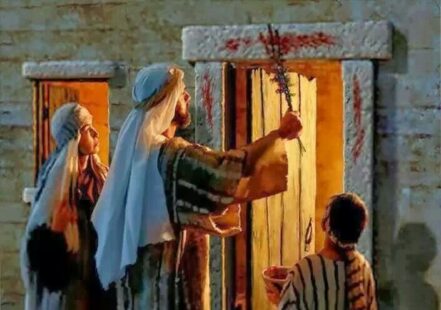 Many people have voiced concerns and asked for prayer over the salvation of their loved ones. There are so many promises that I believe are given to give Hope and Power into your prayers for family members.

A

cts 16:31

 "And they said, Believe on the Lord Jesus Christ, and thou shalt be saved, and thy house."

T

his quote is from Dominion Life Ministries:
"When God got you saved, He didn't just have you in mind. He had your whole family in mind. That is why His Word says, "Believe on the Lord Jesus Christ, and thou shalt be saved, and thy house". Now, this does not mean that once you believe in Jesus, your family members are automatically saved. What it means is that you have opened a BIG DOOR for God to move into your family's life and to touch every member of your family!"

ME:
God is famous for putting ONE into a family that by their salvation..and subsequent prayers and intercession and standing in the belief of those promises (we must participate) for other family members..saves the rest. There are promises to be claimed in God's word to bolster one's faith to believe this. I am going to list a few..

W

hen the Israelites were about to leave Egypt..the Blood of the Lamb was put on the doorposts that saved the

ONE

who put it on there as well as

ALL THOSE INSIDE

. A foreshadow of the Gospel of Christ. Yes..I need to restate that it doesn't mean

AUTOMATIC

salvation for family but it does mean that God works on your behalf to answer your prayers. The Word says that He

ANSWERS BEFORE WE CAL

L

.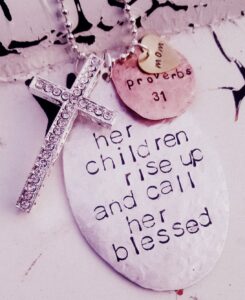 I

n Proverbs 31:28


it states that the

CHILDREN OF A RIGHTEOUS WOMAN SHALL RISE UP AND CALL HER BLESSED

. In order to do that they have to acknowledge Christ in their life to even

SEE

..like that AH HA moment LOL (A righteous woman is one walking and living under the righteousness of Christ).
God is the author of family ..which is why He created man in the first place.

A

nother overlooked truth is that a person that

holds another person in their heart

creates a

POSITION of INTERCESSION

for that other person. I have said many times when I think of millions of lost people in the world..

Lord I hold your people in my heart.

T

he scriptures that have been given here can be used and recited in your heart or out loud..


ESPECIALLY WHEN YOU SEE THOSE YOU ARE HOPING AND PRAYING FOR WALKING IN SIN IN THEIR LIVES.

I remember praying for someone I knew..in serious sin event..

Lord

  BREAK THIS UP ..BREAK THIS.. HE DID!

G

od shows us

patterns for prayers that are very effective

..for those whose lives are embedded in Christ and in frequent repentance of their own sins. I went to begin to pray for someone  who had turned suddenly and sharply away from the Lord.I found myself wanting to

decapitate evil authority over their life

and asked the Lord..can I do that?

KING DAVID DID

He said.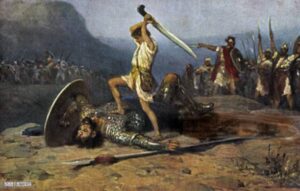 S

O when I pray for someone or people..


I DECAPITATE EVIL AUTHORITY OVER..NAME THE PERSON OR PERSONS.. IN THE NAME OF JESUS CHRIST. THEN I BIND UP ANY DEMONS THAT MAY HAVE RIGHTS TO THEIR PERSON..

(because of sin habits they may have or the sin they are already steeped in)..or involvement in things of the occult.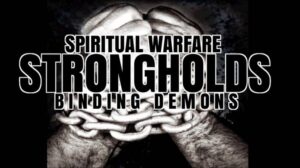 I
BIND UP THEIR DEMONS IN HOLY SPIRIT DUCK TAPE DRENCHED IN THE BLOOD OF JESUS CHRIST. YOU CANNOT SEE..YOU CANNOT HEAR..YOU CANNOT SPEAK THINK TOUCH NOR VIBE THEM IN ANY WAY NOR CAN YOU SEND FOR ANYONE TO DO IT FOR YOU..YOU ARE BOUND.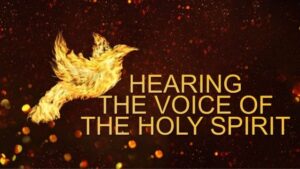 T

hen I pray for the Holy Spirit to cause them to hear Him and be led by Him..bring witness into their lives..to cause a hunger for God..to tire of the vacancy in their spirit that needs God to fill it..I pray for God to pour out His Graces upon them to enable them to respond.

W

he

n

my heart prays for them again..I only

RE STATE

the decapitation prayer.. our enemy is powerful and persistent..but persistence with God behind our prayers

WINS

..and God's Word will never fail.

O

NE MORE..there are actually many..BUT ONE MORE

Those who have children who have been RAISED IN A CHURCH AND ATTENDED CHURCH EVERY WEEK..and have received training and teaching or sacraments throughout their lives can claim another word over their families:
Isaiah 55 : 10-11
As the rain and the snow come down from heaven and do not return there but water the earth, making it bring forth and sprout, giving seed to the sower and bread to the eater.. SO SHALL MY WORD be that goes out from My mouth.. it shall not return to Me empty but shall accomplish that which I purpose and shall succeed in the thing for which I sent it.

A

ll that teaching and reading of the word every week will take root and be watered and will not return to the Lord empty of the

crop

he desires. I believe you must claim this by repeating the words to God and yourself. Especially when you look at their lives and you wonder about it coming to pass.


CLAIM THIS..CLAIM THESE THINGS..AND TRUST GOD TO DO IT !!